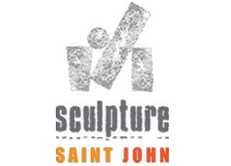 Sheila Hugh Mackay Foundation is pleased to announce two Special Project grants in support of significant 2014 summer cultural events.
They are the Congrès mondial acadien in Edmundston and the New Brunswick International Sculpture Symposium in Saint John.
$20,000 has been awarded to Galerie Colline, in partnership with Centre des arts de la Petite église d'Edmundston for the development and promotion of the exhibition "Imagined Dialogues." Curated by Terry Graff, Chief Curator and Director of the Beaverbrook Art Gallery, "Imagined Dialogues" will be the culmination of an intergenerational dialogue between seven pairings of 14 contemporary Acadian artists. It will present an informed and meaningful picture of an artistic vitality that is alive and well in the Province of New Brunswick. Opening during the 2014 World Acadian Congress and travelling to the Beaverbrook Art Gallery in October, this exhibition will explore the intergenerational influences that inform Acadian art. Visit Galerie Colline on Facebook.
NB International Sculpture Symposium of Sculpture Saint John 2014 has been awarded $20,000 for the development of an educational component. The Sheila Hugh Mackay Foundation is proud to sponsor a wide range of educational opportunities associated with the creation and installation of sculptures for the communities of Saint John, Grand Bay-Westfield, Hampton, Saint John, St. Andrews, Blacks Harbour, Sussex and St. Stephen. Sculpture Saint John, Executive Director, Diana Alexander states that education is a the core of all events planned during the 6 weeks of creation and is working to present internships, cultural tours, demonstrations, lectures, school visits and educational literature. Visit Sculpture Saint John.