Saint John International Sculpture Symposium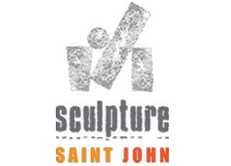 New Brunswick International Sculpture Symposium of Sculpture Saint John 2014 was awarded $20,000 for the development of an educational component. The Sheila Hugh Mackay Foundation was proud to have sponsored a wide range of educational opportunities associated with the creation and installation of sculptures for the communities of Saint John, Grand Bay-Westfield, Hampton, Saint John, St. Andrews, Blacks Harbour, Sussex and St. Stephen.
Sculpture Saint John, Executive Director, Diana Alexander stated that education was the core of all events that were planned during the 6 weeks of creation and worked to present internships, cultural tours, demonstrations, lectures, school visits and educational literature. Photo credit: Diana Alexander.